More EAC/LAME for that ass !!
Am from the South so i gotta post some southern shit !
Chamillionaire, when i 1st heard that cat, it was on a track dissing Who ? Mike Jones Who ? Dike Jones !! Chamillionaire went haaaaard at Mike Jones. So I decided to go out and buy the 3 Disk CD he had recently dropped The Mixtape Messiah. (He later dropped Mixtape Messiah 2 and then 3) The album is a must have if you like Southern Rap (and am not talking about that Bubble Gum ATL rap) When i got to Disk 3, I heard a track that featured Chamillionaire, Kanye West and Stat Quo. The song was awesome and about finding out that they made a collaborative mixtape together, I went out and copped it. At the CD Store i also found Chamillioaniare's Greatest Hits 1.5. It's more of a compilation of other Southern Artists than a Greatest Hits album, but it was a good buy. Then i found an EAC/LAME copy of Chamilitary and decided to download it. so without further a due here is some Chamillionaire albums ripped in EAC/LAME for HIGH quality !
The Mixtape Messiah [3CD]
Part One
Part Two
Part Three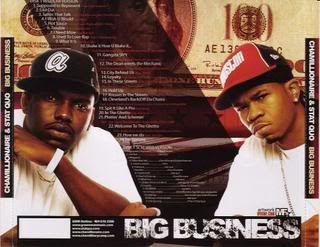 Big Business [2CD]
Part One

Part Two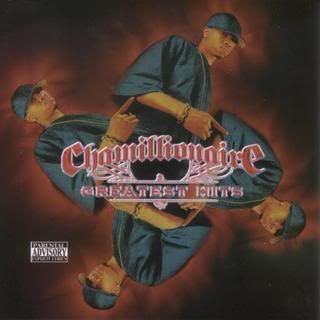 The Greatest Hits 1.5
Get It Here
Get It Here